Remote Support
Download QuickSupport application to establish a connection.
Select Run. You will see the image below.
Give the representative the 9-digit ID in the "Your ID" section.
A technical support representative will connect to your computer and will remain connected while the application is open.
Download (English)
Download (MAC)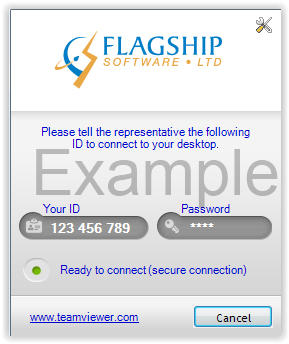 Support à Distance
Télécharger l'application QuickSupport pour que cette connexion soit établie.
Choisir exécutez. Vous verrez un écran semblable à l'image ci-dessous.
Donnez au représentant l'ID à 9-chiffres dans la section "Votre ID".
Un représentant de l'assistance technique se connecte à votre ordinateur et reste connecté pendant que l'application est ouverte.